Crosslink Community Church uses Milestones to equip parents with life-stage faith tools through intentional celebration of events in a child's life. We begin with parent dedication and work through early childhood into adult life.
Kids Ministry Milestones
First Day of School – First day of school Milestone occurs in September of each year. Children are invited to attend with their parents. We will have a time for just parents to discuss the transition of the family as a child begins kindergarten. Then we will invite the kids back in for prayer and encouragement as they begin school.
Kids who participate in this Milestone will be recognized the following Sunday during the 9:30 and 11:00 service times. Crosslink Kids Curriculum
The Gospel Project for Kids
Big Idea: People welcomed Jesus to Jerusalem as their king.
Key Passage: Philippians 2:8
Big Picture Question: What did Jesus do to save us? Jesus lived a sinless life, died on the cross, and rose from the dead.
Special Dates
Oct 17: Bible Verse Sunday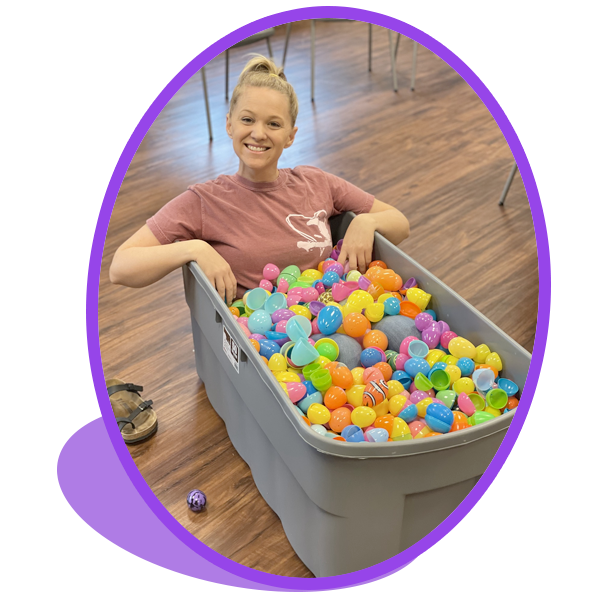 Interested In Serving?
If you would like to serve with us in the ministry, then please go to our serve page and sign up to express your interest to serve.
All volunteers must pass a standard background check before working with any children at Crosslink Community Church. Please contact the ministry leader to submit your background check. All social media accounts will also be taken into consideration for volunteers working with kids.
Jennifer Kennedy