"You shall love the Lord your God with all your heart and with all your soul and with all your might. And these words that I command you today shall be on your heart. You shall teach them diligently to your children, and shall talk of them when you sit in your house, and when you lie down, and when you rise."
Deuteronomy 6:5-7
Parents of infants will find a safe, playful, and loving environment that cares for babies during both Sunday morning worship services.
Two through four year old children will be engaged in an active and hands-on biblical curriculum presented through gentle and welcoming teachers who love to sing, do crafts, and love each child through their teaching.
Our Kindergarten and Elementary children enter into both large group and individual age group teaching segments. The children enjoy learning about the truths of the gospel through curriculum video presentations, games, crafts, songs, and age-appropriate study of the scriptures.
Our desire for the Crosslink Children's Ministry is to encourage a family experience where parents of middle school through college-aged students are engaged in serving within the ministry as we teach our children. Crosslink Kids Curriculum
The Gospel Project for Kids
Big Idea: The Holy Spirit led Philip to tell the Ethiopian about Jesus.
Key Passage: Colossians 1:18
Big Picture Question: Why does the church exist? The church exists to glorify God by worshiping Him showing His love, and telling others about Jesus.
Special Dates
May 22: Bible Verse Sunday – Kids who can recite Romans 12:5 will receive a special prize!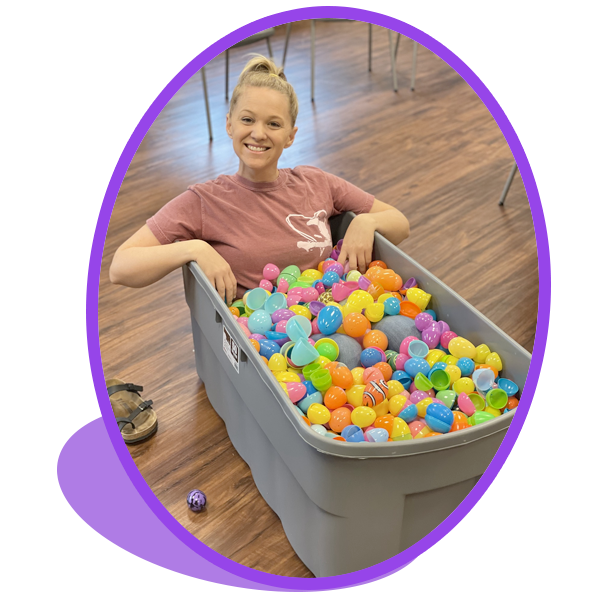 Interested In Serving?
If you would like to serve with us in the ministry, then please go to our serve page and sign up to express your interest to serve.
All volunteers must pass a standard background check before working with any children at Crosslink Community Church. Please contact the ministry leader to submit your background check. All social media accounts will also be taken into consideration for volunteers working with kids.
We are looking for a Kindergarten Small Group leader for our 9:30 service.
Jennifer Kennedy